What We're About
WE OFFER DIFFERENT SERVICES
Powering the nation for over 25 years, Delta Power aims to provide an efficient, economical and sustainable solution for all your energy needs.
We deal in a variety of different projects with totally different scales, uses, and power outputs. Regardless of the type of solar product you need, we have an option that will cater to your requirements with our leading solar panel systems in Pakistan.
See All Projects
WHY CHOOSE US
WE OFFER DIFFERENT SERVICES
Residential Projects Powered
Industrial Projects Powered
We provide a number of distinct services for you to make the solar process convenient and easy to implement.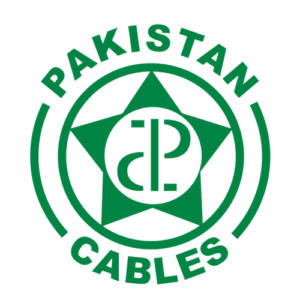 What Our Clients Have To Say
I had a fantastic experience with Delta Power. I was quite impressed by their solar panels, they had a level of quality that easily met the standards that were advertised. Also I'd like to mention their client service. They responded to any queries and problems I had right away. The support team was nice and helpful, and got to the root of my problems quickly. Overall a very nice experience that I'd recommend.
I went online with the thought that I would need to do an extensive search to really find the quality of solar panels I was really looking for. To my surprise, I came across Delta Power fairly quickly, and looking over their proposed quality and 25 year warranty, I took the plunge. Can't say I regret it a bit! Not only the solar panels but their inverters are genuinely some quality stuff, and with the warranty at play, I'm quite confident they'll serve me well!
We really considered Solar to be this expensive and out-of-reach thing but it's been way more affordable than we ever thought. And the amount I've saved over just a couple of months since I bought from them I just couldn't believe!
The effect it's had on our electric bills is just remarkable---it really cuts your bills like nothing else. The output of their solar panels is clearly a lot higher than any other solar purchaser for the same prices, and there's even a warranty on top of that! Honestly it's probably the single best choice if you wanna go solar.
They had some real thorough and experienced professionals. The person I got to talk to clearly had a very strong knowledge in solar and was willing to clearly and concisely explain everything in detail. I got the panels I needed through a streamlined and smooth process as well. Pretty happy with the whole experience.
A pleasure to deal with the team over at Delta Power. Their quoting was fair and flexible, and their install-time was on-time and professional. Communication throughout was also transparent and I was happy to see how willing they were to be upfront about costs and the time it would take. Wouldn't hesitate to recommend these guys at all, it's been fantastic.
I got my solar installation from Delta Power. Their team was extremely supportive, before the project started they gave me proper information about how many KW will I need for my vicinity, which is the best panel and how should we go about it, their focus was to guide me rather than selling their product. And their after sales is amazing.
I am very happy with their solar solution and their after sales and maintenance is excellent. I just need to call them once and they team arrives on the time they commit.
Very happy with my decision to switch to solar their guidance played a great role. It good to see almost no electricity expense.
I always call them for solar maintenance, I did not get it installed by them because I didn't know about them. Since I heard they exist I never felt the need of going to anyone else for solar maintenance.
I am very satisfied with their solar panel, they installed those American ones which for one look very fancy and added to the exterior design of my house. Just love the way it looks
I had an amazing experience getting solar from Delta power. Their panels are of great quality, it was absolutely worth the price. I also recommended to my other family members
I heard about them through someone I knew, and got their panels installed. I am very happy, their service is good and over all like it
From consultancy to after sales service Delta Power is excellent
Excellent customer service, reasonable rates and they were quick I did not required to chase them.
Exceptional service, they really know what they are doing, and their rate were absolutely perfect.
It was a onetime cost for me, I am saving a lot of money and their customer support is phenomenal
I got my panels up updated to their American ones, the Sun Power brand. I could clearly feel the difference in output from the Chinese panels. They helped me make that decision and I am very satisfied.
It was an industrial project and their team provided us very accurate information, about how we will safe, what will the total output and what will be our breakeven point. It was a great deal and I'd rather put it as an opportunity cost
Excellent brand, I am very satisfied, very good after sales service, and perfect customer service
I made the right decision getting solar from them, they were helpful and their services are very good
My friend recommended their maintenance to me and I am very satisfied with their services I just need to call them once and they schedule it just when it is convenient for them and me
I have equipment's in my clinic which consume a lot of electricity I decided to switch on Solar and my friend recommended Delta Power to me. I am very happy with them and they gave me perfect guidance as to what I would I really need. Their service was supers
Contact Us Now
CONTACT FORM